The road has killed, killed and continues to mow those who are destined to build the legacy that our ancestors have left us and plunges our country Benin every day in poverty. In Benin, the damage caused by the road is disgusting with numerous deaths per day. In the rank of the victims are unfortunately young people, called to build their nation. Faced with this tragedy, the NGO Alinagnon is working every day with its permanent members and hundreds of volunteers to fight against this monstrous danger. Fighting against road accidents and working for safer road traffic is our daily struggle. Leaving a legacy for future generations is also one of our main tasks, and that is why we promote and train in social entrepreneurship. NGO Alinagnon, beyond the fight for road safety develops expertise in social entrepreneurship.
Sanja Obaha Brodnjak, holds MA degree in Family Counselling and specialist of Gestaltpedagogy. She is a president of Association SMC Maribor, a leader of youth center and responsible for psycosocial programs and counselling for youth, parents and families. From 2016 is Managing leader of Family centre Objem. She also has a background in European Youth Work and Youth Counselling. She is a proffesional youth worker since 2009, programme leader, counseler, author and leader of programmes »Giants of hope« (individual mentoring program for children and youth under psychosocial risk) and »Pitfalls of growing up« psychosocial program for youth and youth workers. She also organized various local, national and European projects for young people. Target groups that she mainly works with are children, young people and parents. At the moment she mostly designs and delivers activities in the scope of: – :: personal development of young people – :: counselling of parents and families with youth – :: Development of psychosocial programs for youth, couples and families.
STITUTO DEI SORDI DI TORINO
Turin Institute for the Deaf in Pianezza is an organization of ancient origins, founded in 1814, born to provide assistance and education to children sensory disability (deaf, blind, autistic ..), and to train their teachers. The Turin Institute for the Deaf has long been engaged in an intense process of internationalization of its activities and projects. Dealing with colleagues from foreign institutions with similar aims, sharing experiences and research projects, building long-lasting exchange pathways are in fact a necessary incentive to our growth and training.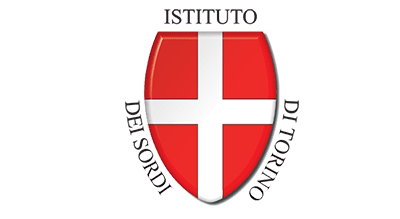 SEAL CYPRUS is a nonprofit organisation located in Nicosia with members from both ethnic communities. SEAL CYPRUS is the Lead Partner in the 10-partner consortium implementing the project "DARE- Day One Alliance for Employment" under the EEA Grants Fund for Youth Employment. DARE consists in the implementation of Job Labs and Entrepreneurship Labs and in the establishment of a system of validation of non-formal learning with the use of Open Badges. The organisation has been a coordinator in 3 Erasmus+ Strategic Partnerships for the Youth: ARTSQUAD has developed tools for youth professionals to work with vulnerable groups using Storytelling, Digital Media, Drama, and Music. CURSOR has created curricula and video resources for Career Planning based on the development of Career Management Skills. TRACES is supporting youth to manage their digital & social media presence. The organisation is also involved in Erasmus+ Adult Education being partners in projects such as EXEMPLAR which is preparing young migrants to become integration leaders. SEAL CYPRUS is known for hosting international training courses. We support Competence Development of individuals by offering customised education, training and career resource solutions. We assist the capacity building of organisations by offering training in leadership, project management and dissemination strategies
The Polytechnic Institute of Porto is the largest polytechnic in the country, placed in the upper segment of the higher education national ranking. P.Porto involves 8 schools, more than 20 R&D units, and is the best positioned in international scientific rankings in Portugal. ISCAP is closely located to the main Campus, offering its 4600-strong student population a range of innovative Bachelor, Post-graduate and Master courses, and is involved in several international projects, both as leaders and partners. Business sciences are at the core of ISCAP's academic life and purpose. It is also noteworthy that our International Office is responsible for the highest rate of students' mobility in Portugal.
TOIT is a non-profit NGO (Non-Government Organization) registered in 2000 AD that serves to bridge the widening gap in Nepal between rich and poor, literate and illiterate. Our name "TOIT" comes from the French word for Shelter and speaks to our efforts to protect the children of Nepal from the effects of poverty. Our primary mission is to provide high quality education for poor but worthy children regardless of their origin, cast, creed or gender by linking them with donors willing to fund scholarships. Since the foundation of TOIT, we have been able to provide educational opportunities for 300 disadvantaged children, thus giving them the chance for a better life. In order to continue these achievements, we try to extend the benefit of scholarships on three different levels of society, namely the students, a school and their families.